Vascular Inflammation and the ECM
Location: Sheffield
Start date: April 20, 2023
Duration: 2 days
Registration start: Jan. 23, 2023 Registration end date: April 15, 2023 Registration late date: April 1, 2023
Abstract start: Jan. 23, 2023
Abstract end date: March 31, 2023
Speakers will include:
Prof Ellie Tzima (Oxford)
Dr Areej Alahmadi (Sheffield)
Prof Anna Randi (Imperial)
Dr Laura Denby (Edinburgh)
Prof Rachel Lennon (Manchester)
Dr Fiona Macleod (Sheffield)
Prof Paul C Evans (Sheffield)
Dr John Robert Davis (University of Manchester)
A draft programme is avialble here
The BSMB Spring meeting will be at the Edge, located within Endcliffe village. The address is 34 Endcliffe Crescent, S10 3ED (map). The registration covers refreshments, lunches on both days and dinner on the first night. 
The dinner will be at INOX on the top floor of the students' union. It is a 25-minute walk between the Edge and INOX via the leafy campus. The Botanical gardens are between the two sites, are worth a visit and are free to enter: https://www.sbg.org.uk. If you visit the botanical gardens, I recommend visiting the bear pit, a great II listed structure, and the orangery.
For those feeling like it, I have organised a fun run (bring your running shoes!), which will take approximately 40 minutes return journey through Endcliffe park and towards the peaks. 
I will see you all for dinner at INOX Sheffield at 19:30 (student union). Walking via the leafy campus from the Edge to INOX is 25 minutes. Should you need a taxi, City Sheffield Taxi company runs 24 hours, TEL: 0114 239 3939. 
The University of Sheffield has taken part in Green Impact since 2009, as part of our behaviour change strategy to reduce carbon emissions. Over the 10 years of Green Impact projects at Sheffield, we have saved 3 million kg of CO2 through these staff sustainability projects. 
Coronavirus updates: Check our coronavirus information pages for the latest on access to university buildings:https://www.sheffield.ac.uk/coronavirus
Other information: Should you need any additional information, contact me via email at: m.fragiadaki@sheffield.ac.uk
Sponsor
The meeting is sponsored by Company of Biologists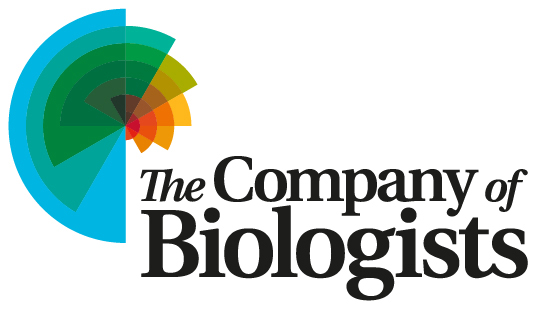 This meeting is no longer taking any registrations.